H07rn-f cable is suitable for heavy equipment such as engines, large tools, motors, agricultural machinery, wind power generation or construction equipment, etc. Can withstand great stress. Used in dry or humid indoor, but also in the open or wet industrial environment or do fan torsion cable use.
H07rn-f cable 6mm 3 core
H – means conformity to harmonized standards
07 – identifies the voltage rating as 450/750V
R – Refers to the EPR insulation
N – Relates to the PCP outer sheath
F – Indicates flexible copper conductors within
3G6mm – 3 cores 6 mm2 Green/Yellow, Brown, Black, Grey colors insulation cores
H07rn-f cable 6mm 3 core specification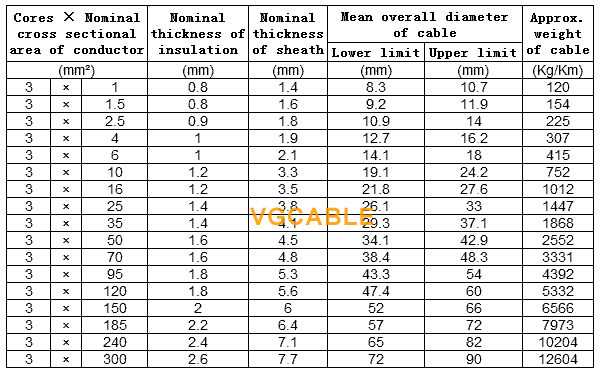 h07rn-f cable prices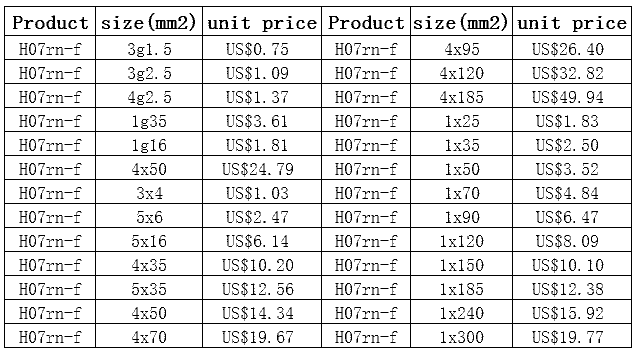 The cable price is for reference, it's based on copper (LME) price changing.