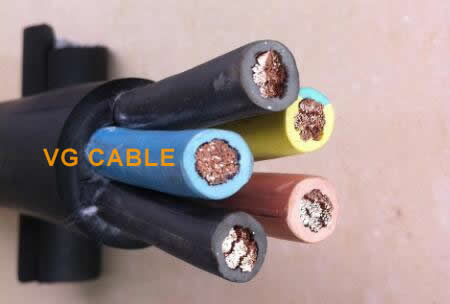 H07rnf 5g25 is a size of H07RN-F cable in 5 cores of each core 25mm2 areas.
1. What is h07rnf 5g25?
H07rn-f 5g25 means there is one of five cores for grounding in green/yellow color. H07rn-f 5g25 Cable is a kind of rubber insulated cable (rubber cable) is made of copper conductor with rubber compound insulation and sheath that designed to provide high flexibility and have the capacity to withstand weather, oil, UV resistant, flame retardant, water resistant for depths up to 10m, medium mechanical and thermal stresses of rated voltages up to and including 450/750V.
2. Cable h07rnf 5g25 specification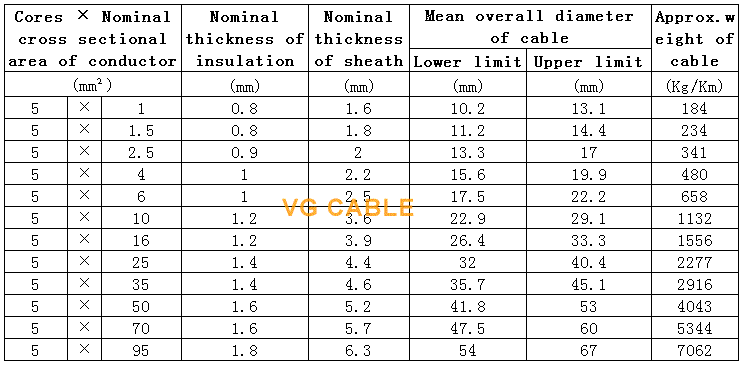 3. Cable h07rnf 5g25 cable data sheet
Conductor: Plain or tinned annealed copper wires, flexible conductor class 5 to EN 60228
Insulation: EPR (Ethylene Propylene Rubber) compound, type EI 4 to EN 50363-1
Sheath: PCP (Polychloroprene) compound, type EM 2 to EN 50363-2-1
Rated voltage (U0/U): 450/750 V
Operating temperature: -30℃ to +60℃ (Max. +85℃)
Min. bending radius: 4 to 8 × overall diameter
Cores identification