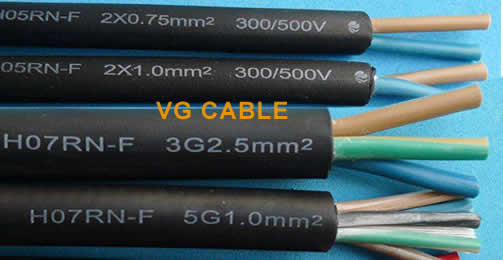 H07rn-f 3g2 5 means there is one of three cores for grounding in green/yellow color.
1. H07rn-f 3g2 5 cable meaning?
h07rn-f 3g2.5 is a size of H07RN-F cable in 3 cores of each core 2.5mm2
Conductor: Plain or tinned annealed copper wires, flexible conductor class 5 to EN 60228
Insulation: EPR (Ethylene Propylene Rubber) compound, type EI 4 to EN 50363-1
Sheath: PCP (Polychloroprene) compound, type EM 2 to EN 50363-2-1
H – means conformity to harmonized standards
07 – identifies the voltage rating as 450/750V
R – Refers to the EPR insulation
N – Relates to the PCP outer sheath
F – Indicates flexible copper conductors within
2. Cable h07rnf 3g2 5 datasheet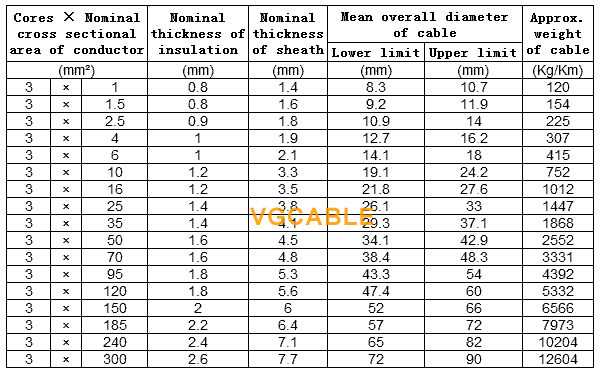 3. Cores identification

4. Cable h07rnf datasheet and price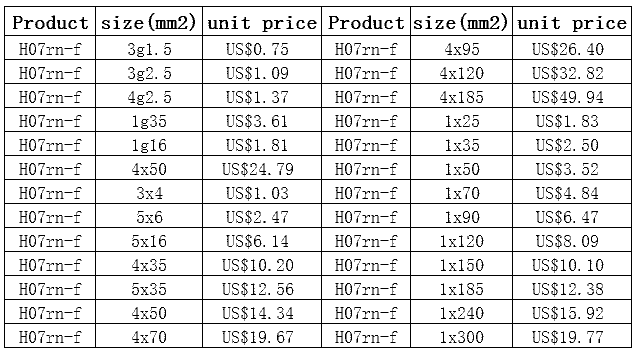 The cable price is for reference, it's based on copper (LME) price changing.