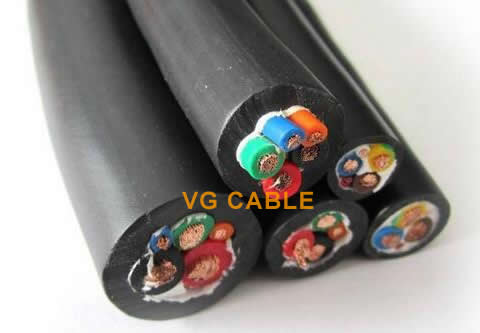 Cable souple ho7rnf is a highly flexible weather and oil resistant cable, Rated voltage 450/750 V, Operating temperature -30℃ to +60℃ (Max. +85℃).
1. What is the cable souple ho7rnf?
Cable ho7rnf have the capacity to withstand weather and oil, water proof, flame-retardant and medium mechanical stress. For use where the mechanical stress have medium hard character, in spaces with explosion risks or dry and damp spaces. Outdoors e.g. in agricultural buildings and for temporary installations in working sites. Also for fixed installation in temporary buildings and cabins.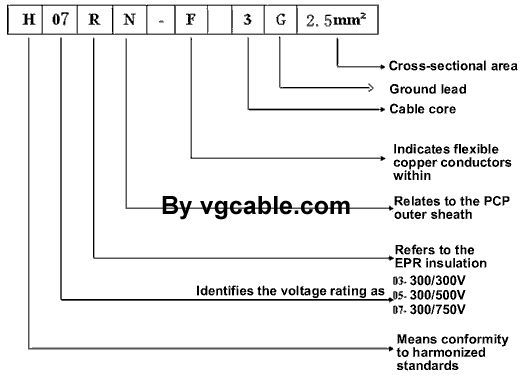 2. Cable electrique ho7rnf
Cable h07rnf properties
• Maximum working temperature: 90℃;
• The lowest ambient temperature: -40℃ for fixed laying;
• Rated voltage: 450/750V;
• Conductor material: pure copper
• Insulation material: EPDM
• Sheath material: chlorinated polyethylene rubber (CPE)
• Cores identification

3. Cable ho7rnf fiche technique
Conductor
Plain annealed copper wires,
flexible conductor class 5 to EN 60228
Insulation
EPR (Ethylene Propylene Rubber) compound, type EI 4 to EN 50363-1
Sheath
PCP (Polychloroprene) compound,
type EM 2 to EN 50363-2-1