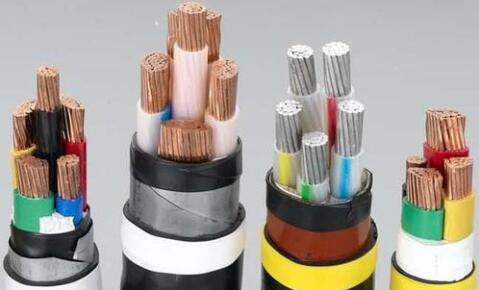 China has a lot of cable manufacturers, and they are very large, because a lot of tall buildings need to be built. Let VGCABLE talk about chinese cable manufacturers & top 10 power cable manufacturers in china.
1.chinese cable manufacturers
cable manufacturers in china, Chinese cable manufacturers are divided into two modes: state-owned enterprise and private enterprise. The cable factory of state-owned enterprise has a larger scale and mainly serves the national infrastructure. With the increase of real estate demand, private cable manufacturers will develop better.
2.power cable manufacturers in china
There are many power cable manufacturers in China, and the competition is fierce. They mainly supply power cables. With the expansion of infrastructure, the demand for power cables is also great.
3.electrical cable manufacturers in china
Electrical cable, Mainly divided into domestic outfit wire and power cable, real estate demand, domestic wires using multiple, near by wire wholesale shop or order on taobao, wire brand is very much also, the wire is sold on the market through the CCC certification.
4.top 10 cable manufacturers in china
top 10 cable manufacturers in china Far east cable
1)Far east cable
Founded in 1985, Far East Cable Co., Ltd. is located in the city of Yixing, the pottery capital with over a thousand years of history in the center of the economic circle of the Yangtze River Delta. It is the largest wire and cable manufacturing enterprise in China and a wholly-owned subsidiary of Far East Smart Energy Co., Ltd. (stock code: 600869).Far East Cable has won the "National Quality Award" and is the industry's quality company across the country. In 2019, its brand value reached RMB 735.66billion.
2)Baosheng Cable
AVIC Baosheng ,as the best comprehensive cable manufacturer in china, is professional manufacturing of wires and cables, which products include power cables up to 500kv, marine cables, solar cables, shipboard cables, equipped cables, aviation wires, mineral cables, Locomotive wires and so on. It is a wholly owned subsidiary company of AVIC Baosheng Group Co., Ltd. founded on August 13, 1999. with a registered capital of ¥ 500 million, occupies 200,000 square meters.
3)Shangshang Cable
Jiangsu Shangshang cable group is a collection branch, engineering, trade and integration of enterprise groups at the provincial level, enterprise was founded in 1967, the total assets of more than 4 billion yuan, covers an area of 620,000 square metres area of 300,000 square meters, the annual production capacity of up to $ 15 billion.
4)Tbea cable
Tbea shandong luneng taishan cable co., LTD was established in 1966. The company was invested in cash by tbea electric co., LTD in July 2003. 700 million yuan has a 75% stake and shandong luneng taishan cable co., LTD., with a net worth of profit-making investment 90 million yuan, 25% owned by way of the combination of large electric wire electric cable r&d, manufacturing enterprises, and have branch in deyang of sichuan, xinjiang, chongqing, at present, the company has become the nation's largest wire and cable production development, one of export bases. In 2015, the total capital of the whole company reached 88.7 billion RMB and the sales revenue was more than 50 billion RMB.
5)Nanyang Cable
Nanyang Cable Group Co., Ltd. is headquartered in Shanghai, and it is a group enterprise integrates electric cable R&D, manufacturing, sales and services. The company originally founded in the last century, and it has more than eighty years of history since the establishment of Nayang hydropower project. By relying on the power of technology accumulation and innovation, unremitting pursuit on the quality of product and customer service, Nanyang Cable Group Co., Ltd. has become a modern and scaled wire and cable manufacturing enterprise of China, it has four major wire and cable production bases of high voltage cable, low voltage cable, rubber cable and electrical equipment. For the group, the modern industrial park covers an area of 500 mu, building area is 260000 square meters, and the annual production capacity is more than 6 billion yuan.
6)hengtong Cable
HENGTONG GROUP is a national innovation enterprise that specializes in diversified areas covering fiber optic network and electric power network, as well as network construction and operation, financial service, capital investment, industrial Internet, and cultural and tourism estate. It is the largest system integrator and network service provider in fiber optic network and electric power network in China, ranking in the top 500 enterprises of China, top 100 private enterprises of China, and top 3 brands of the global optical fiber communication.