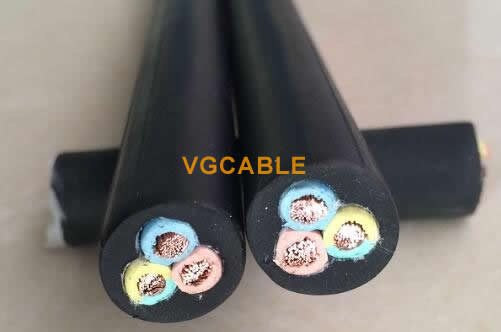 1.What does Ho7 Cable mean?
Ho7 Cable is a kind of rubber insulated cable (rubber cable) is made of copper conductor with rubber compound insulation and sheath that designed to provide high flexibility and have the capacity to withstand weather, oil, UV resistant, flame retardant, water resistant for depths up to 10m, medium mechanical and thermal stresses of rated voltages up to and including 450/750V.
H is a HAR (Harmonized European) standard cable, conform to a standard set out by CENELEC, the European Committee for Electro Technical Standardization. These cables have a single system of designation code to be used across Europe, and meet the norms set out in harmonization documents HD 361 and DIN VDE 0292.
Ho7 means the cable is in rated voltage of 450/750V.
2.Ho7 cable specification
Applicable standard: IEC 60245-4 / GB/T 5013.4
Flame retardance: IEC 60332-1 / GB/T 18380.1
Conductor: Plain or tinned annealed copper, IEC 60228 / GB/T 3956 Class 5
Insulation: Ethylene-propylene rubber (EPR) compound, type IE4
Sheath: Rubber compound, type SE3, Polychloroprene (PCP) compound, type SE4
3.Ho7 cable rating & Ho7 cable current rating
Ambient temperature: 30℃
Conductor operating temperature: 60℃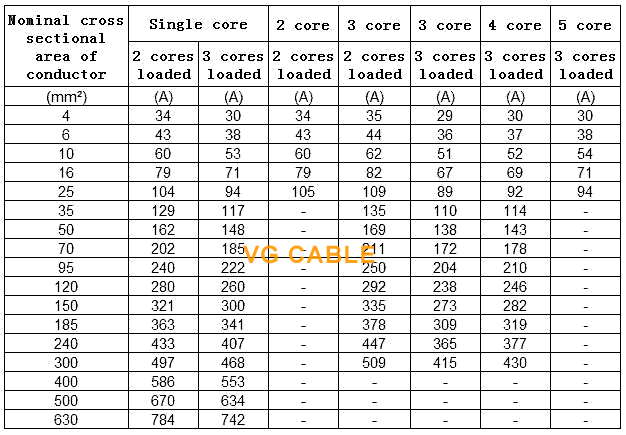 4.Ho7 cable data sheet
H07RN-F Cable Data Sheet